We had a couple iterations of our prototype. Using Sketch, I created some mockups of potential date label stickers. For our initial prototype, I created stickers with color-changing and bio-reactive texture-changing components. This is because there is currently a poor accessibility for those with visual impairments to even get an idea of the expiration date label. As a result, we thought it would be helpful to have a tactile-based aspect that goes from smooth, to slightly ridged, to full bumps as a way for those who depend on their haptic senses, to gauge the freshness of their milk. There is currently technologies in place that can make this happen through the use of bio-reactive gelatin that transforms in texture over time.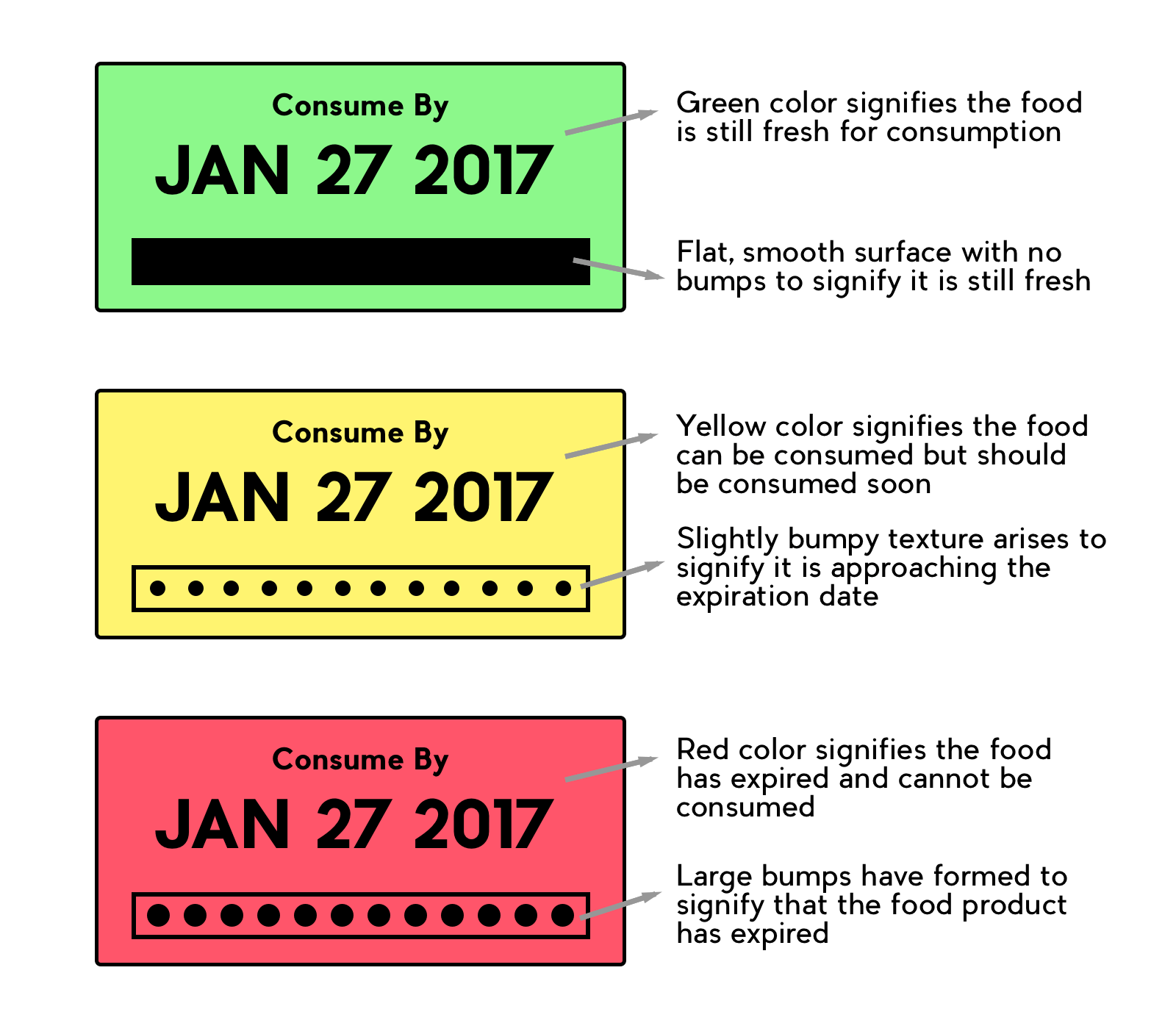 For our next iteration, we decided to tweak this design a bit, and add the color-changing component onto the inside of the bottle-cap as well, in order for extra information and feedback. Also, with the component inside the bottle, it could gauge freshness a lot more accurately rather than when it is only sitting externally on the packaging.
After testing and asking for feedback and input from people, we found that people did not really trust the color-changing component when it was on the outside of the packaging due to the fact that it was not in direct exposure to the milk. Therefore, we reached our final iteration, and decided to have the outside consist of the texture-component, and the inside of the bottle-cap to have the color-changing component.